Brussels – MVNO Europe grows with the addition of Sierra Wireless, a leading provider of IoT solutions. In addition to the industry's most comprehensive portfolio of 2G, 3G and 4G embedded modules and gateways, the company offers a wide array of smart services to connect IOT devices.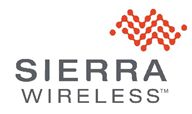 Sierra Wireless' key business proposition is to deliver an integrated and trusted device-to-cloud experience. The Sierra Wireless Smart SIM and Connectivity Service is at the heart of this offer, by delivering multi-operators coverage, superior data service quality and resilience to outages for global, regional or local applications. The Smart SIM holds multiple operator agreements on a single card, meaning it is able to provide access to more MNO networks than any single roaming SIM.
Sierra Wireless takes advantage of the flexibility and agility of the full-MVNO business model, building on its M2M technologies expertise to offer seamless network connectivity in the IoT age.
Jacques Bonifay, chairman of MVNO Europe, said: "The Internet of Things has become a highly strategic segment for us: agile players like MVNOs drive innovation in this field, more than any others. We're delighted to welcome a leading player in the IoT in our association, as debate at EU level is speeding up."
---
About MVNO Europe
MVNO Europe (previously European Association of Full-MVNOs) was created in 2012 to represent the interests of companies which are active on European mobile markets and are independent from established mobile network operators. Members includes Cubic Telecom, Cyta Hellas, Euro Information Telecom, Fastweb, Liberty Global, PosteMobile, Sierra Wireless, Sky, Transatel, Ventocom and Voiceworks.  Further information about the association is available on http://www.mvnoeurope.eu  or at +32 (0) 2 550 41 10 / info@mvnoeurope.eu