Supporting Mobile Virtual Network Operators who are active in European mobile markets
Our goals:
Create a more openly accessible market for all MVNOs, so they can better contribute to the growth of the fast-moving mobile communications sector.
Ensure consumers as well as business users have a wider range of diversified services to choose from.
To boost competition on the retail mobile market to stimulate innovation in the telecom sector.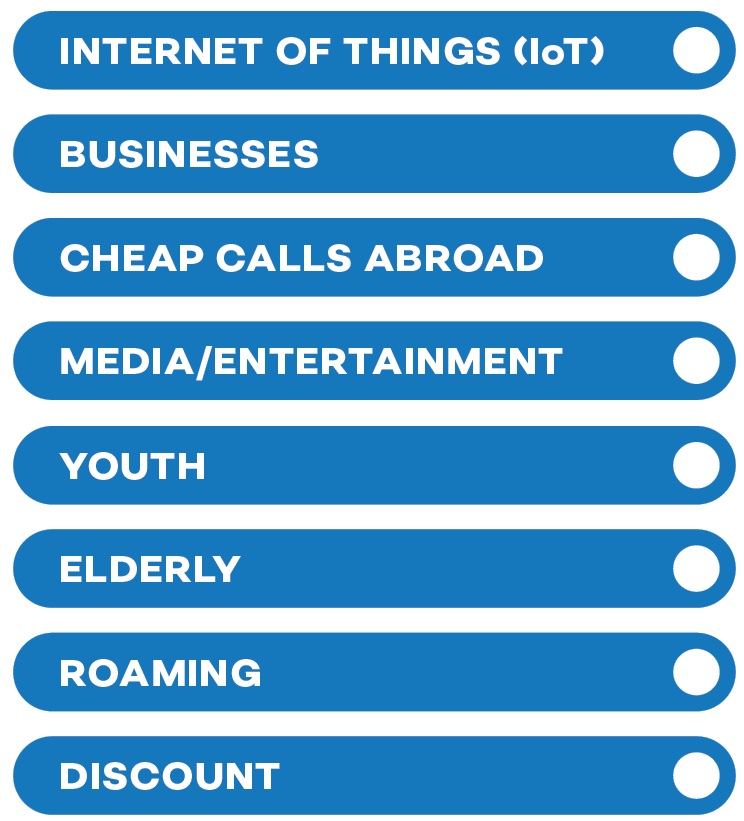 The acronym MVNO stands for Mobile Virtual Network Operator. These telecommunications service providers are called "virtual" as they do not own radio spectrum which, being a scarce resource, can be granted only to a limited number of operators, the Mobile Network Operators (MNOs in professional jargon). MVNOs therefore use MNOs' radio spectrum-based transmission services together with related wireless network infrastructure (e.g. masts and antennas) to provide services to their customers.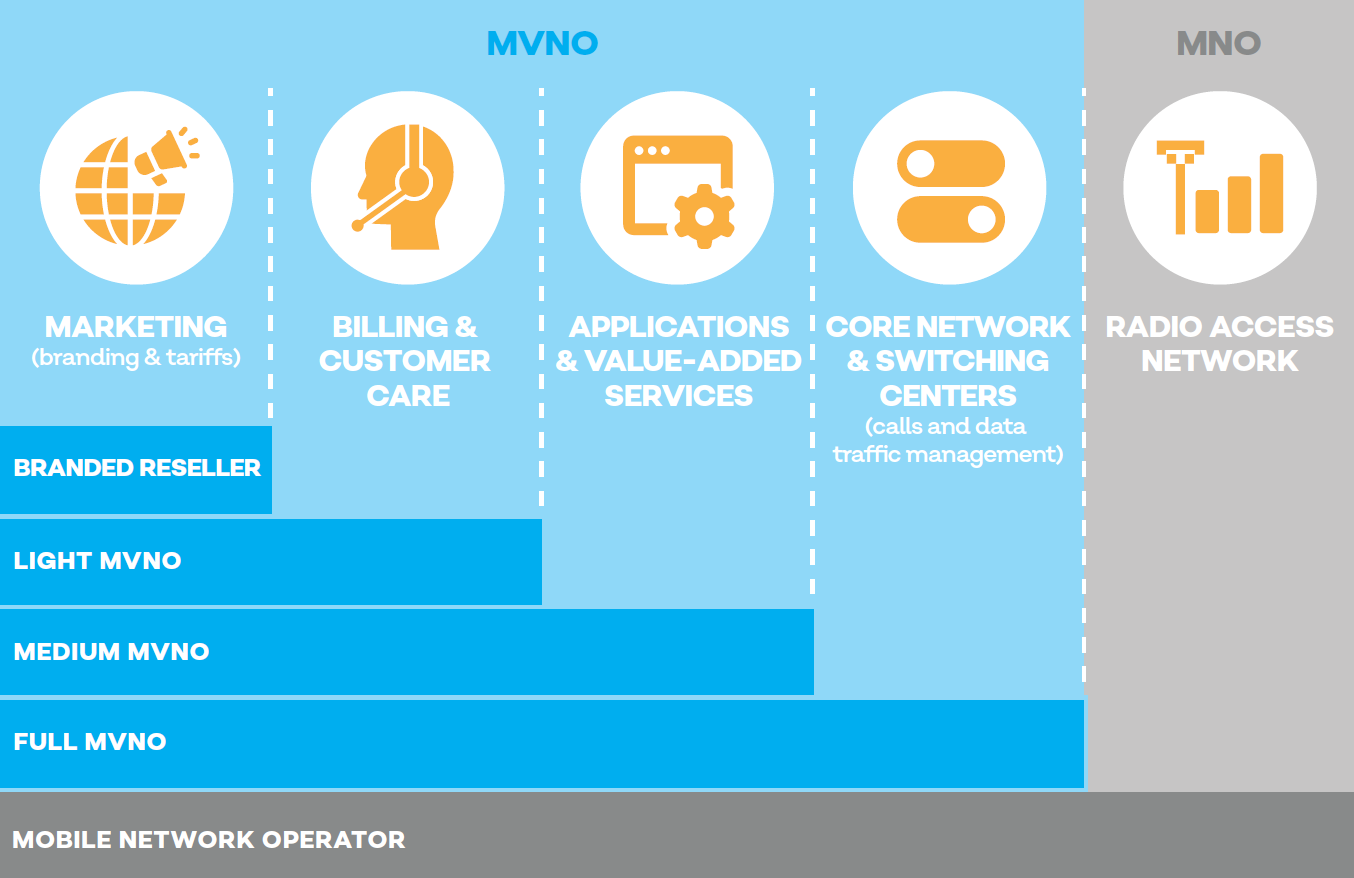 MVNOs operate around
10%
of all EU SIM cards
Our members serve around
20 million
subscribers
MVNOs operate around
10%
of all EU SIM cards