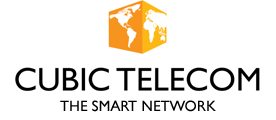 Brussels – MVNO Europe is happy to announce that Cubic Telecom recently joined the association. Cubic Telecom is a global platform offering flexible mobility solutions that power connectivity for leading Internet of things (IoT), Machine-to-Machine (M2M) and mobile devices companies across the globe.  Cubic Telecoms' unique business model reflects the innovative and dynamic European MVNO landscape. This latest addition to the association will only strengthen the voice of MVNOs with European regulators and industry stakeholders.
Cubic Telecom provides connectivity in over 100 countries, the most robust network, device and retail partnerships worldwide and flexible over-the-air (OTA) device management. The company offers global scalability with local connectivity anytime, anywhere. Based in Dublin, Ireland, Cubic Telecom's partners and customers include some of the world's leading tablet and notebook manufacturers, retailers, as well as M2M and automotive companies. The company was founded in 2006 and is privately held with over $37 million in funding by Audi, Qualcomm and Sierra Wireless, among others.
In November 2015, Cubic launched the largest independent LTE platform in Europe for M2M and connected car applications. The Cubic platform is directly connected to tier 1 network partners which will deliver robust and competitive connectivity for drivers of major connected car brands across Europe wherever the road takes them. Users connected to the network will have seamless connectivity to their infotainment services and can also purchase regional or Europe-wide data plans to give them 24-7 access to Wi-Fi connectivity, personal apps and more, right from their cars.
This new member will enable MVNO Europe to continue promoting the key role of MVNOs on the European telecom market.  Cubic Telecom brilliantly illustrates the agility of smaller operators in terms first-movers in innovative offers to European consumers – serving the development of a healthy Single Telecoms Market.
Welcoming the news, Jacques Bonifay, chairman of MVNO Europe stated: "We're particularly glad to welcome Cubic Telecom in this key period for regulations affecting all consumers and businesses using telecom services in Europe. We are confident that Cubic's expertise in M2M and roaming solutions will help us lead the way for a true pro-competitive Single Telecoms Market in Europe."
For more information visit www.cubictelecom.com and www.mvnoeurope.com
Note to editors: MVNO Europe (previously European Association of Full-MVNOs) was created in 2012 to represent the interests of companies which are active on European mobile markets and are independent from established mobile network operators. Members includes Cubic Telecom, Cyta Hellas, EI Telecom (NRJ Mobile), Liberty Global/Virgin Mobile, PosteMobile, Telenet, Transatel and Voiceworks.  For more information, please contact the Secretariat at +32 (0) 2 550 41 10 / info@mvnoeurope.eu